Are you looking for a focus in 2021? Try the Jeremiah 29 initiative. The initiative was developed in the summer of 2020 after it became clear that the pandemic would persist.
During the exile, Jeremiah instructed God's people to build, plant, and pray. How do we do this? We emphasize daily Bible reading and prayer and focus upon our families and community. To help with this we developed several tools. Each component includes a graphic that provides an overview of a particular topic such as developing a quiet time or starting a spiritual conversation. Blogs provide more information about the topic. And, if you would rather watch than read about the topic, we have included videos for you. Graphics, blogs, and videos walk participants through the process. These resources can be used to guide Bible studies.
What is the Jeremiah 29 Initiative All About?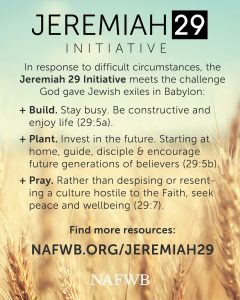 Daily Bible Reading
We believe we will be different if we are in the Word every day. Download color bookmarks or black and white bookmarks that can be used to enhance Bible reading. The bookmark prompts the reader to ask key questions.
Making the Most of Quiet Time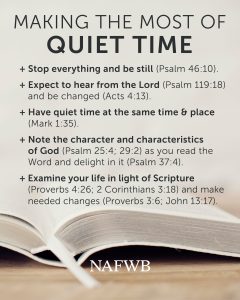 Meditate on the Scriptures

Memorizing Scripture

Applying Scripture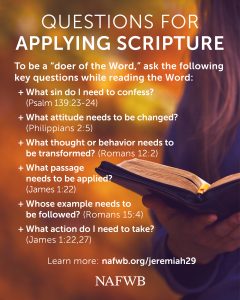 Praying Scripturally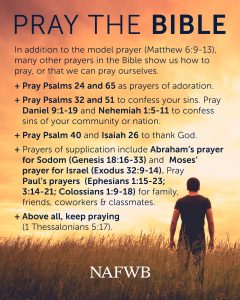 Daily Prayer
Prayer is key to God using our lives. Download the prayer journal, which can be adapted as you see fit. You can also customize your own monthly prayer calendar. Just type in your requests for each day, then you can save the pdf or print it for your church or home.
Prayers of Adoration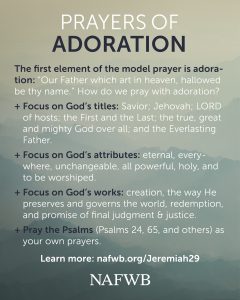 Prayers of Confession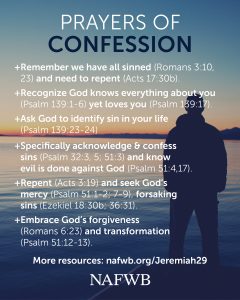 Prayers of Thanksgiving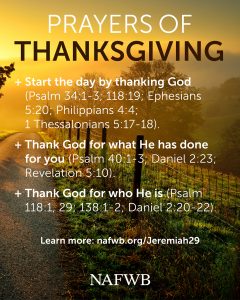 Praying for Others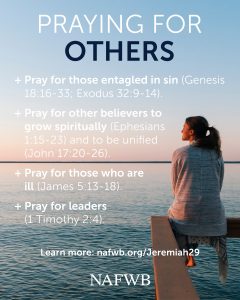 Focus on Your Family
The next element in Jeremiah 29 focuses on passing one's faith to family and developing a God honoring home.
Pass On Your Faith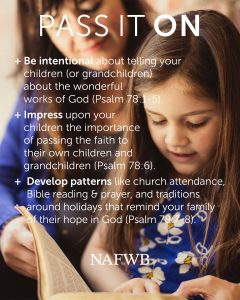 Build a Godly Home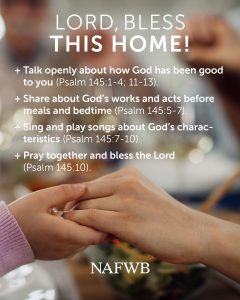 Train Up a Child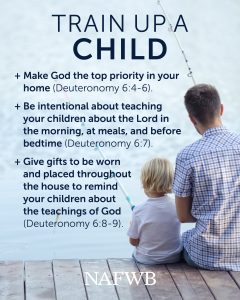 Show a Child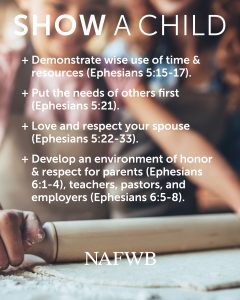 Focus on Your Community
The last element of the initiative is to focus on reaching our community. We begin by looking at how to minister to people in our church, followed by ministering to children with special needs, and finally how to start spiritual conversations with others.
Focus on Your Church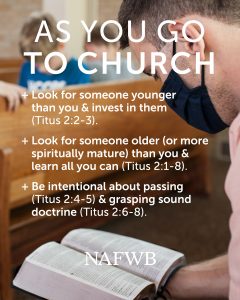 Starting Spiritual Conversations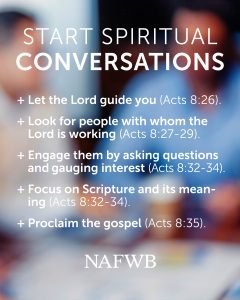 Ministering to Children With Special Needs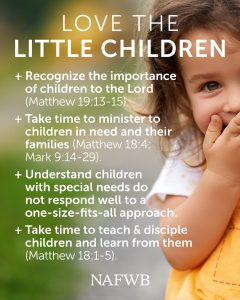 Don't Know What to Do?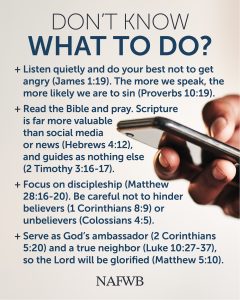 For more generational discipleship resources for your church and home

, check out D6 EveryDay
At-Home Bundles – equip your families to do discipleship in their own homes
D6 Family App     (App Store)     (Google Play)
Feel free to download and use these memes for Bible studies in your church or home: