According to recent studies, churches in the United States are struggling.
About 95% of all churches in North America average fewer than 100 people.
More than 80% of established American churches are either plateaued or in decline.
3,500-4,000 churches die each year.
Each day, six churches start…but eight close their doors.
Is your church among them?
How do you know if your church is healthy? The Embers to a Flame conference defines the symptoms of an unhealthy church:
Declining attendance and finances
Focus on programs
Emphasis on nostalgia & traditions
Maintenance mentality
Excuses and a "victim" mindset
Bad reputation
Lack of focus on the gospel
Does this describe your church?
If it does, you are not alone. The question is: What can we do about it? That is where Rekindle comes in. Rekindle is not a church growth campaign but a church health ministry. Rekindle provides an experienced coach who works alongside church leaders to return the church to good health. The coach will help churches identify and address key issues that impact the health and vitality of the congregation.
Working with church leaders, the coach will create a Rekindle Plan, with action steps, reasonable goals, and a timeframe for reaching each new milestone. Rekindle coaching is founded upon prayer, a servant's heart, and a deep love for Christ and His church.
What to expect from Rekindle:
At the completion of Rekindle coaching, your church will have:
A realistic plan to make prayer a way of life in your church.
A detailed vision statement prayerfully created by church leaders, along with a series of clear objectives toward reaching the vision.
A written church history to give the congregation a clear picture of where they have been and where they are going.
An in-depth spiritual gifts analysis to help the church identify the ways God has gifted the congregation for service.
Completion of the work toward at least one of the strategies created.
A communications policy and crisis plan.
A process in place to continue ongoing church health analysis and to create steps toward long-term transformation.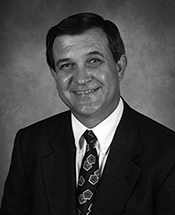 From the Administrator
All churches need periodic renewal, fresh faith, and sometimes even a complete overhaul. This was the focus of the Apostle Paul (Acts 15:36; 16:5) and the counsel of the Lord (Revelation 2:4-5). Rekindle addresses this need among Free Will Baptist churches. Sometimes, it takes extra help and effort to restore a church to spiritual health, but it is worth it. Using proven techniques based on thoroughly biblical principles, Rekindle assists needy churches through in-depth analysis and experienced coaching to direct them back to spiritual health. A healthy church will be a growing church. Please prayerfully consider if we can be of help to your church.
—Administrator, Dr. Danny Dwyer
Interested in Rekindle?
Please complete the following form to express your interest in the Rekindle program.
[ninja_form id='10']